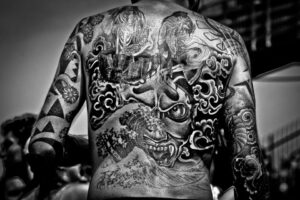 Being an actor means getting the chance to live dozens of different lives. But no matter how many characters a good actor or actress has played, when the camera turns off, they become themselves – people with unique needs and views. Fashion preferences, lifestyle choices, and perceptions of everyday aesthetics distinguish us from each other, and therefore, it is not at all surprising that more and more people are using tattoos and piercings as a way of self-identification. Therefore, actors imprint their successes on themselves, such as symbolic signs of their best or favorite roles. Thus, if it was impossible to imagine the main star of the screen without perfect, clean skin 50 years ago, dozens of tattoos can be counted on the bodies of top actors today. So, the answer to the question is definitely yes, although there are some nuances.
Should Actors Cover up Tattoos?
All the details of the character's appearance are always clearly defined. When skill, charisma, appearance, etc. "get" a role for a person, it would be foolish to assume that if he or she has a tattoo, it will be reduced by operations or a laser. Moreover, tattoos are often in places that are easy to hide with clothes.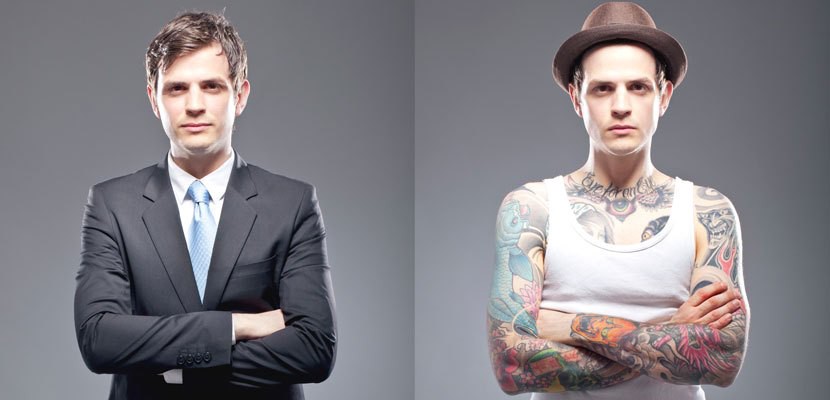 But nevertheless, if this does not happen, and the role requires clean skin, make-up artists skillfully use cosmetics to cover up all sorts of "features" of appearance, whether it be tattoos, birthmarks, scars, bruises, and so on. And if the role, on the contrary, requires tattoos, fake ones will be skillfully used if a person does not have them.
How Do Movie Makeup Artists Hide Modern Tattoos on Actors in Films?
There are many options for hiding a tattoo, both complex, consisting of many steps, and simpler and easier ones. For instance, you can use many products, such as makeup kits, concealers, primers, and more. Or another option is to use special products designed to mask the tattoo. These ones are very effective due to their hiding power and a wide range of colors.
Is It Hard to Get Acting Jobs with Tattoos?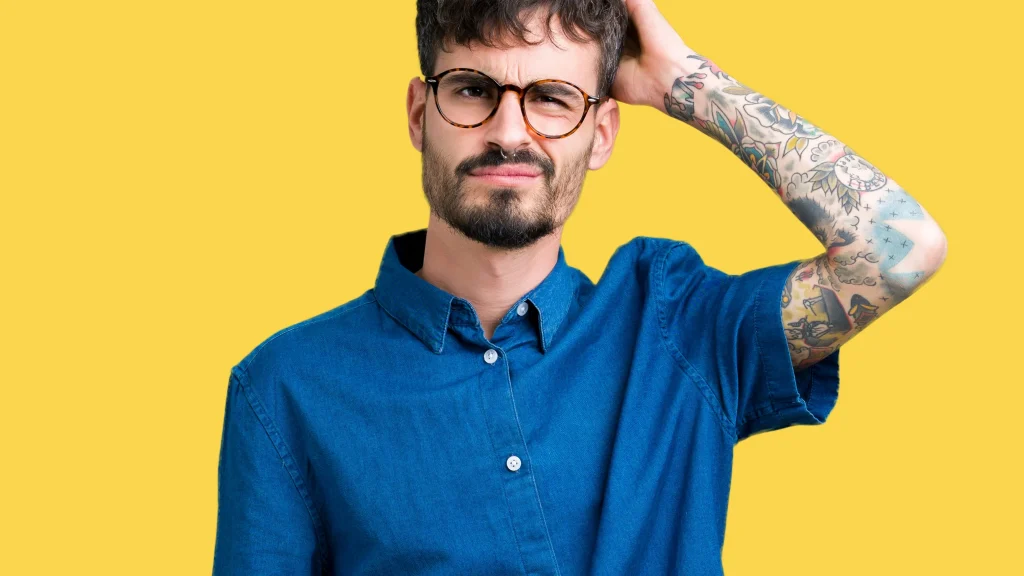 For actors, their skills, abilities, and professionalism are the most important. But be sure, if you are head to toe in modern tattoos, you should only expect roles of extravagant personalities and forget about roles in historical dramas.
No Visible Tattoos VS Visible Tattoos
When it comes to world-class stars, who does pay too much attention to such nuances? But if a person is thinking about a serious acting career and really wants to get a tattoo, it is better to choose small sketches, minimalistic colors, and places hidden from prying eyes for this.
Actors Who Have Tattoos
For instance, the main beauty of Hollywood, Angelina Jolie, has far from one tattoo. Almost all parts of the actress's body are decorated with drawings, and each has a special meaning.
The sex symbol of Hollywood, Johnny Depp, had the fame of a rebel from his youth and even then began to change his appearance. Johnny Depp's tattoos look aesthetically lovely. There are more than 30 drawings on the actor's body. The celebrity claims that with the help of tattoos, he "records" his life.
Hearteater Ryan Gosling said in an interview that he likes tattoos that look unprofessional. And he added that they should not make sense for their owner so as not to become a cause of irritation or anger ever. But in fact, all of Gosling's tattoos can be easily correlated with certain periods of his life.
Can Actors Have Piercings?
Of course, actors can have piercings. Accessories can be removed at any time, and puncture sites can be hidden with proper makeup.